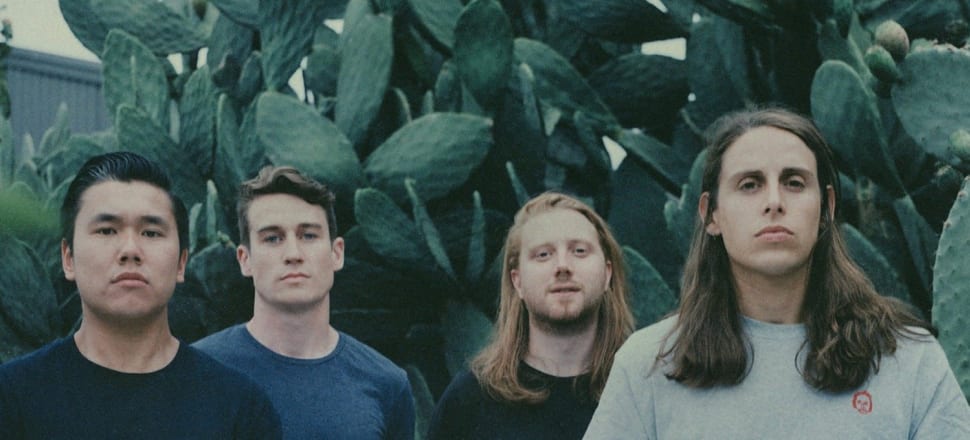 5370537724001
Ben Stewart, front man of emo-rock group Slowly Slowly, has long paid his dues to the music industry and is now reaping the rewards with bandmates in tow.
With sweeping floors and cramming amps into a Toyota Corolla gone with the wind, Slowly Slowly have been steadily traversing Australia's sonic landscape since 2016 and are steaming into the next decade with a plethora of monster experiences under their belts.
Last year marked a huge milestone on the band's timeline, with their second album St. Leonards receiving heavy praise for its audible ability to tread the line between light and dark.
But 2019 was perhaps the biggest period yet for Ben and the boys, supporting ARIA award-winning indie artist Amy Shark and world-famous rock band Red Hot Chili Peppers on tour.
"I can't relay the amount of weight that was attached to it for us," Ben said.
"(To support RHCP) after listening to them when we were younger, it was crazy."
Slowly Slowly joins a star-studded roster to have performed on Triple J's Like A Version, putting their own spin on haunting Bon Iver classic Skinny Love in a live rendition for the segment at Melbourne Town Hall in April.
"We had just finished playing in Perth and had to hop on a 4am flight to Melbourne so there was a bit of PTSD attached to it," Ben said with a laugh.
"It was really good in retrospect — it was a bit of a whirlwind."
Long before the days of playing in front of packed-out crowds and touring the nation, Slowly Slowly's foundations were laid in the concrete jungle of the big smoke.
"We started up about three years ago, Alex (bassist Alex Quayle) and I were mates since high school and were recording in our makeshift recording studio in a factory in the eastern suburbs of Melbourne," Ben said.
"We have hit the ground running ever since."
Finding the perfect balance by adding guitarist Albert Doan and drummer Patrick Murphy into the mix, Slowly Slowly broke onto the scene with their debut EP Chamomile back in 2016 and have embarked on a circuitous musical journey, the next stop being Shepparton's Land of Plenty festival next weekend.
"(I am looking forward to it) so much, there is a fantastic line-up and it is run by legends," Ben said.
"My partner is from Kyabram so we are really excited to get out there, and I think the area will really benefit from it."
And with a new EP on the horizon and no plans to slow down any time soon, Ben says to watch this space.
"Next we are going to knuckle down and finish the album, which I think is going to be quite a definitive one for us," he said.
"We have big plans for 2020."
Land of Plenty will be at the Shepparton Showgrounds on Saturday, November 2. For more information and to buy tickets, go to: www.landofplentyfestival.com