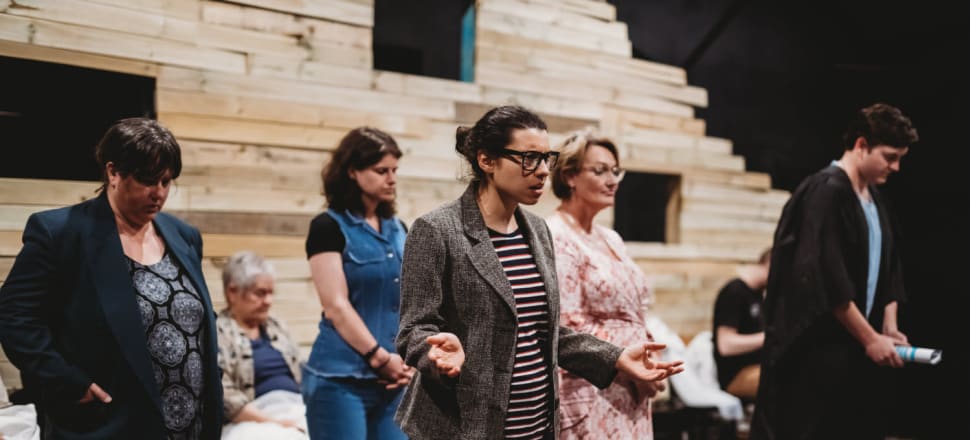 5370537724001
Shepparton Theatre Arts Group's latest production, The Laramie Project, opens this week at its Bakehouse Black Box Theatre.
The play deals with a serious subject: the brutal murder of an openly gay young man, Matthew Shepard, in the US town of Laramie, Wyoming in 1998.
However, director Fiona Kennan said the play also brings an uplifting message about inclusion and tolerance.
"The play deals with a notorious murder that became a talking point in America and which eventually helped changed the law dealing with hate crime in some states in America," Ms Kennan said.
The play is being presented in Shepparton as part of the Out in the Open LGBTI festival, which runs until November 10.
The STAG production has an ensemble cast of 10 actors who play more than 50 characters. Roles are based on real people who were interviewed by members of New York's Tectonic Theatre Project, who travelled to Laramie four weeks after the murder.
"This is a challenging and inspiring piece of contemporary theatre presented in an intimate space," Ms Kennan said. "We hope it will surprise and move STAG audiences."
The Laramie Project opens on Friday, November 8 at 7.30pm. Further performances are: Saturday 2pm and 7.30pm, and Sunday 2pm.
Opening night is sold out, but tickets are still available for other performances at www.stagtheatre.com or on the door at the Bakehouse Black Box Theatre, 17 Wheeler St, Shepparton.